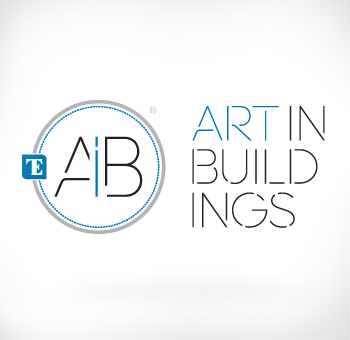 TEI is committed to enriching the experience of our properties through the Art-in-Buildings Program, an innovative approach that brings contemporary art by emerging and mid-career artists to non-traditional exhibition spaces in the interest of promoting artists, expanding the audience for art, and creating a more interesting environment for our building occupants, residents, and their guests.
Since 2006, the Art-in-Buildings Program has curated a rotating exhibition space of contemporary art in the lobby of 55 Fifth Avenue. Exhibitions have included works by local, national, and international artists including Andrea Juan, Kate Gilmore, Diana Kingsely, Fischli & Weiss, Michael Najjar, Lincoln Schatz, Kip Frace Jacob, Jon Isherwood, Ron Klein, Seth Chwast, Barbara Edelstein, and Tadaaki Kuwayama. These exhibitions span all media from painting to sculpture to cutting-edge digital interactive technologies.
In addition to exhibitions, Art-in-Buildings maintains a series of semi-permanent installations in the elevator lobbies and corridors of each floor including works by LaToya Ruby Fraizer, Deborah Kass, Alain Kirili, Greg Lindquist, Kenneth Noland, Morgan O'Hara, Robert Swain, and Larry Zox, among many others.
For more information, please contact Jennie Lamensdorf at [email protected]
Current Exhibition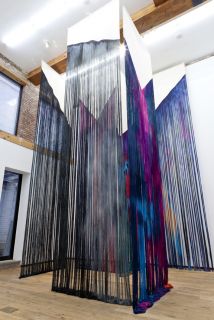 COMING SUMMER 2013:
Carolyn Salas
Hang Up, 2013
courtesy the artist and DODGEgallery, NY
Free and open to the public June 27 - November 14, 2012
Gallery hours are Monday - Friday, 9am - 6pm
Click below to view past installations: